Pyro-Clinx:
BIOCHAR FROM GERMANY.
PYRO-CLINX CONVERTS WOOD-LIKE RESIDUES INTO BIOCHAR, ELECTRICITY AND HEAT.
Environmental protection through innovation – We work with innovative ideas for the efficient provision of energy from unused waste sources, exactly where it is needed. We are convinced that residual materials should be used much more efficiently. To achieve this, we are developing decentralized combined heat and power systems. The core of this is our air-bearing micro gas turbines. Pyro-ClinX combines a pyrolysis process with an externally fired micro gas turbine and thus generates biochar , heat and electricity in one process. The plant system supplies itself with energy and has a negative CO2 balance.
TIME TO ACT: THE STARTING POINT.
Increase in global CO2 concentration in ppm – since 1984
With our concept, we permanently remove C0 2 from the atmosphere and thus make an important contribution to the climate crisis. With the biochar we create a carbon sink that stores C0 2 permanently for centuries. With the end product biochar , we get a high-quality and sought-after product. In addition, we generate sustainable green energy, which not only supplies our system complex, but can also be fed in profitably and EEG-compatible. Within the framework of the EEG (Renewable Energy Sources Act), the generation of biomass electricity is promoted through a fixed fee for feeding electricity into the public grid.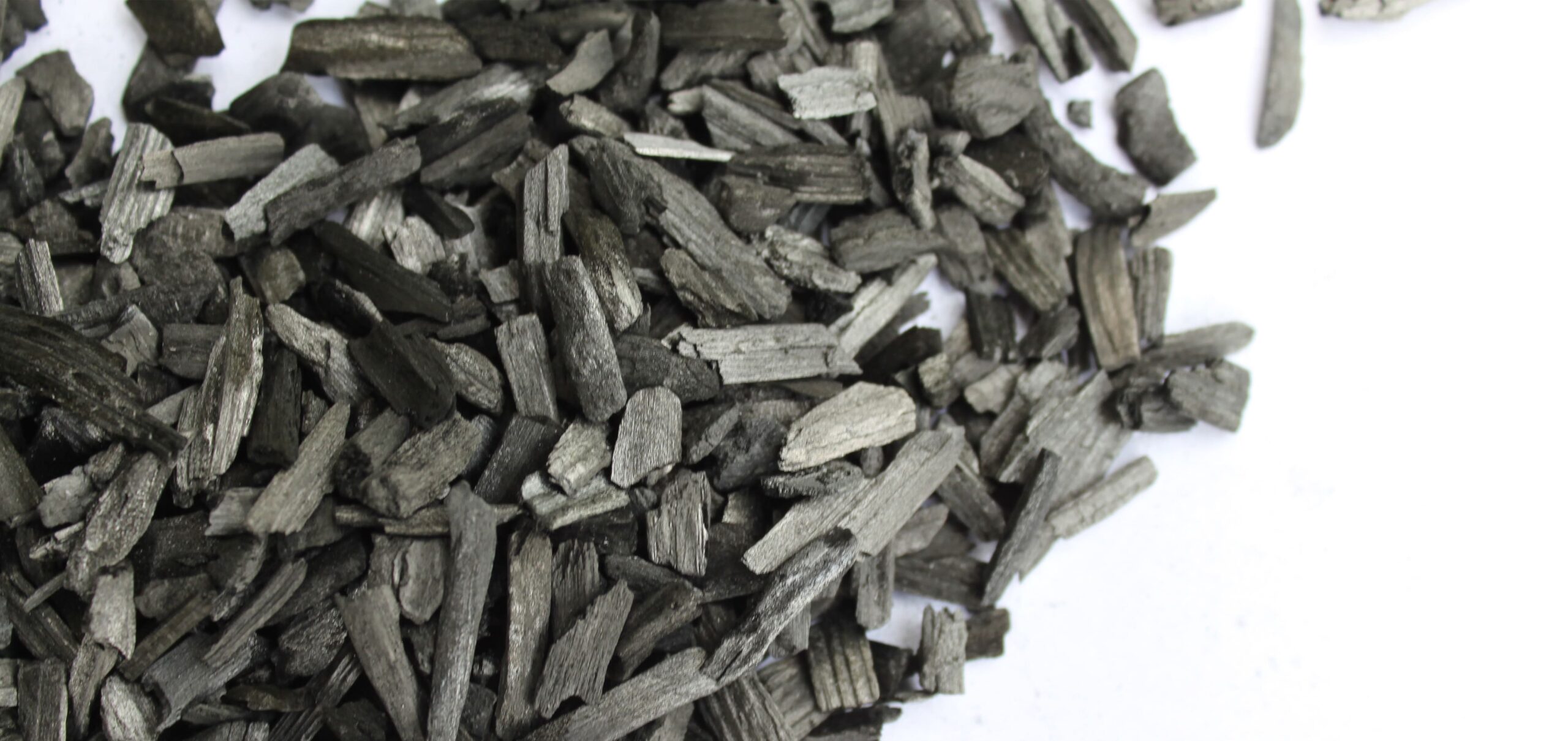 BIOCOAL FROM DECENTRALIZED PRODUCTION
Carbonates from the pyrolysis of biochar have been used for various purposes for centuries – with the background of the CO 2 problem, it is now a very topical issue again.
A large part of the CO 2 from the pyrolysis process is bound in the biochar and stored for many decades – this reduces the CO 2 content in the atmosphere.
The production of biochar is integrated into decentralized material cycles. Residual materials from the surrounding area are used as inexpensive input materials and the supply chains are shortened. Transport routes can be covered by our own CO 2 certificates from biochar production, so that CO 2 -neutral production is given.
Thanks to the sustainable generation of electricity and heat, not only is the own system completely supplied with 100% renewable energies, but also surrounding consumers.
IN WHICH SECTORS ARE CO2 EMISSIONS IN GERMANY?
Energy industry
Transport industry
Energy use industry
Other areas
Industry (output)
Agriculture
Waste management
The implementation of the energy transition is central to an environmentally friendly and economically successful future. We are convinced that mixed wood residues with a high proportion of knots and bark must be used much more efficiently than has often been the case up to now. To this end, we develop decentralized CHP systems that combine a classic combustion process with an externally fired micro gas turbine . The technology is convincing, both through innovative components and through the robust and durable construction. With our systems you not only become a producer of your own biochar, but also your own energy supplier!
GENERAL OVERVIEW OF TOPICS