The pyrolyse technology we use is proven technology – in a unique, novel combination! The technology we use is well approved technology – in a unique, innovative combination! We combine a pyrolysis process with an external combusted micro gas turbine for post-combustion power generation. The combination of pyrolysis system and ClinX creates "Pyro-ClinX" – a self-sufficient, sustainable CO2 neutral plant system.
PYRO-CLINX. GREEN LIGHTHOUSE PROJECT FROM GERMANY.
#Letsgetgreen. We are planning to implement a unique regenerative pyrolysis plant system with green post-combustion power generation at our Lausitz site in Cottbus. A CO2-neutral production of a CO2-negative product – thus making a sustainable contribution to climate change. Our credo: We want to be self-sufficient in the future. Our plant system supplies itself with the energy (heat and electricity) converted on site. The Pyro-ClinX facility park is to become a lighthouse project in Lausitz and a symbol for the practical structural change.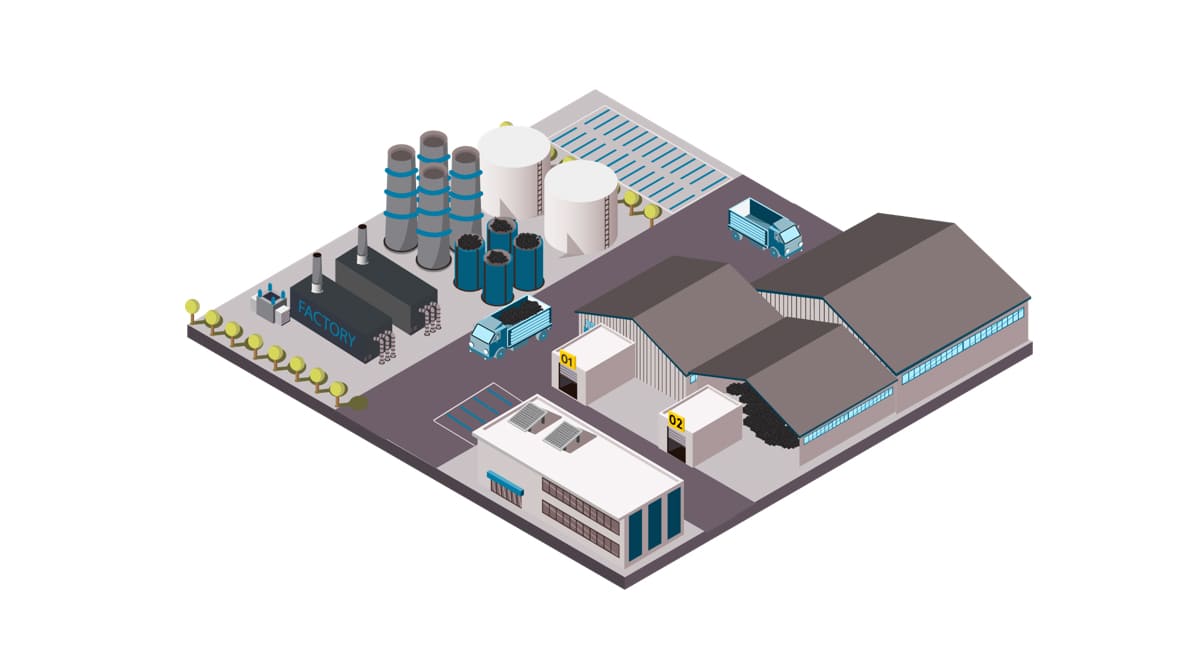 Example of our Pyro-ClinX system park
The concept represents itself with a combination of pyrolysis plant and CHP system (ClinX). In the pyrolysis process, the woody residues are carbonized in the absence of air, thus producing charcoal. This process shows a similar character to the natural formation of charcoal, but as extremely shortened in the time dimension. The heat generated during the pyrolysis process is sustainably converted into electricity using the ClinX CHP system. In this way, the system provides both its own energy and, in a modular expandable form, EEG-eligibly feeds additional electricity into the public grid.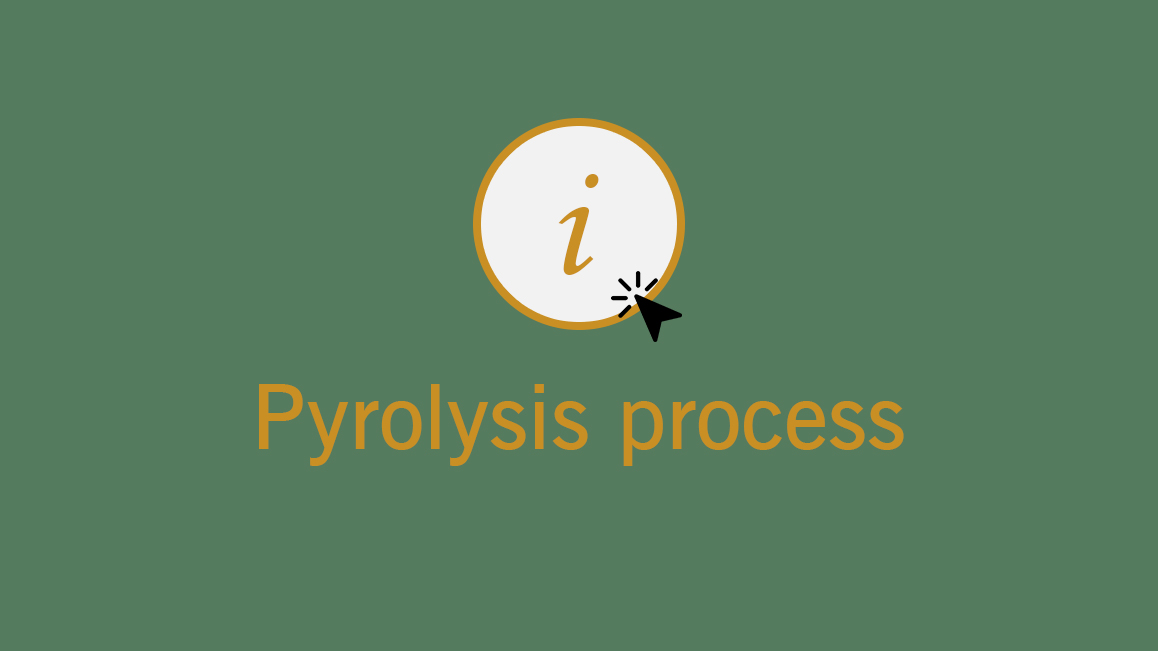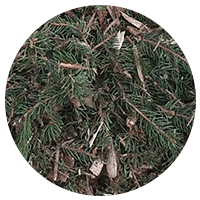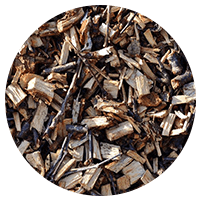 There is huge undiscovered potential in the area of solid biogenic residues. The total residual material potential of dry substrate in Germany amounts to 151.1 million tons, of which about one third remains unused so far.
This speaks especially for wood and forestry residues as well as agricultural by-products, for which there have been hardly any marketing opportunities so far.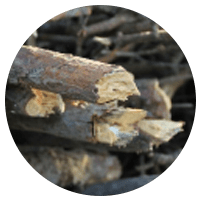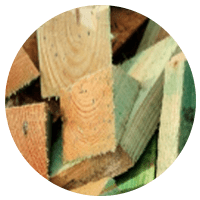 The reason behind this is that the materials usually have very heterogeneous properties and cannot be converted into energy by conventional systems. In addition, the materials always accumulate in a decentralized way, so that their centralized utilization or disposal is associated with high transportation and logistics costs.
Our plant concept focuses on the forest residues biomasses, industrial residues, landscape conservation wood and damaged wood.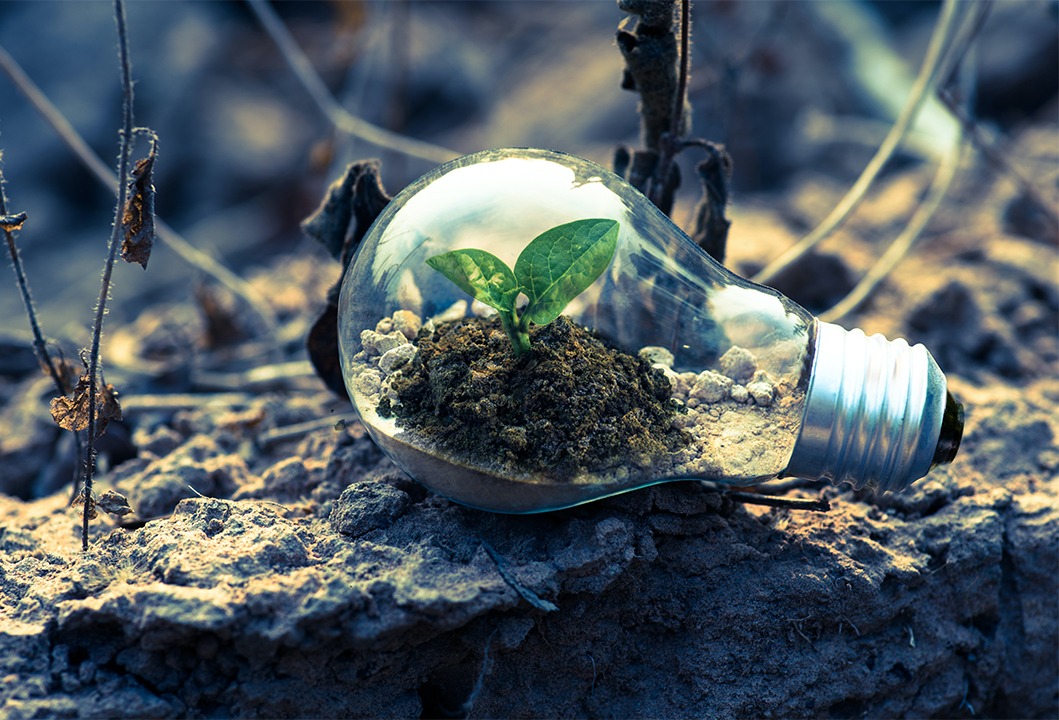 Our facility park runs particularly sustainable due to our own green energy generation and utilization. The excess heat left over after our processes for the production of biochar is used for post-combustion power generation.
Thus, the energy potential is exploited throughout the process and even the post-process heat is reused in an environment friendly way. Naturally, the generated energy is CO2-neutral and can appropriately meet the EEG policies – another satisfactory additional income source!