Post-combustion of Pyrolysis Gases.
CleanTech from Germany. Through the conversion of pyrolysis gases into electricity (generation of electricity from residual materials), our customers have the advantage of being able to use the energy generated by pyrolysis for their own CHP system and also to profitably feed it into the grid as an additional sales branch. Green power represents a very solid end product which remains constant in value and acts as an additional source of income.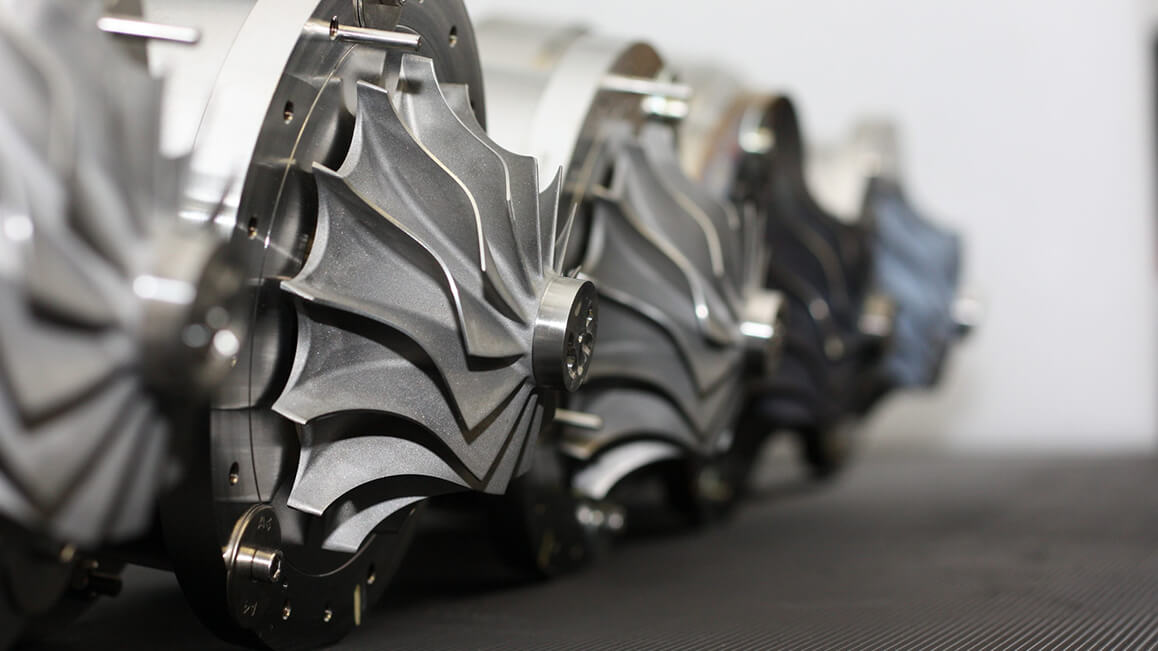 TECHNOLOGY DESCRIPTION OF POST-COMBUSTION.
INTEGRATED POST-COMBUSTION
The post-combustion system is directly coupled to the pyrolysis system via the hot waste heat.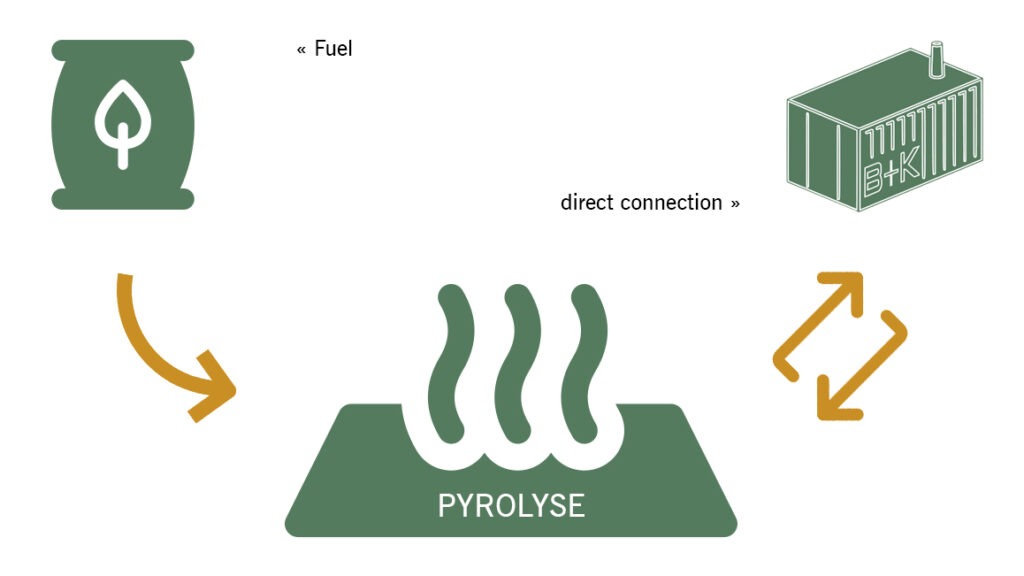 The pyrolysis gas post-combustion unit is operated separately from the pyrolysis system and provides the required electrical energy.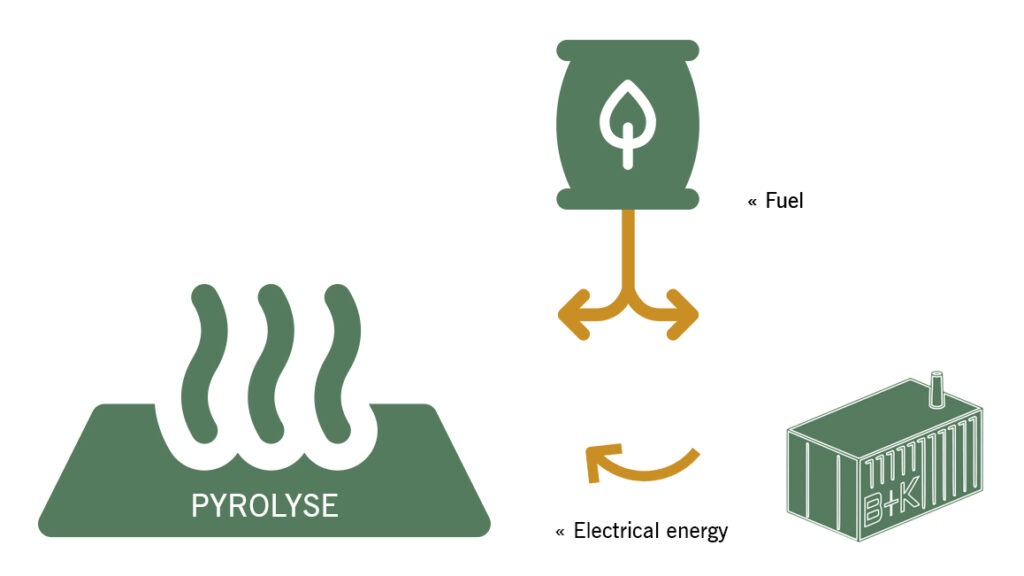 Due to the composition of the process gas and the process temperature, we use an externally fired micro gas turbine process. The externally fired gas turbine process is not the same as a conventional gas turbine process.
The clean ambient air compressed in the compressor is passed through the heat exchanger and heated to the required turbine inlet temperature.

After the hot air has expanded in the turbine, it is used as pre-process heat.

After a heat sink, the externally fired micro gas turbine can be connected downstream and generate electricity from the waste heat.
By using an additional power generation system, the energy production costs can be kept constant in the long term and the entire plant system can be supplied with green energy generated in-house. Long-term economic strengthening is thus ensured for the company. The post-combustion power generation system is a central component of our Pyro ClinX Park Germany >>