Winner of the Lusatian Science Transfer Award 2019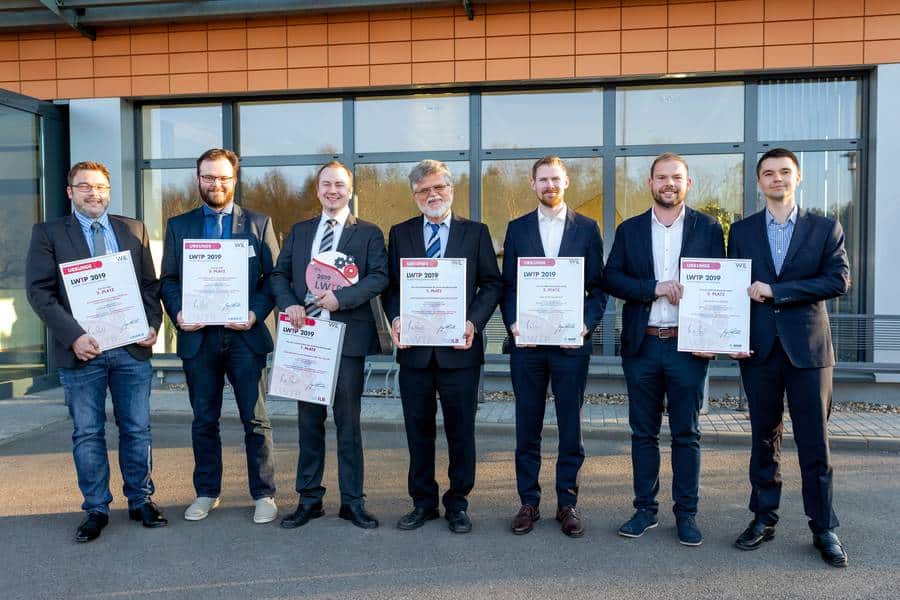 For our project "Drive Systems and Energy Converters of the Future", B+K together with BTU Cottbus-Senftenberg received the Lausitz Science Transfer Prize (LWTP).
Within the framework of the project, the transfer partners develop, produce and market cutting-edge technologies for converting chemically bound energy into electrical energy. Thanks to their modular design, realized systems can convert diverse energy sources and high-temperature heat into electrical energy. The ClinX CHP system, for example, uses wood residues to generate not only highly efficient heat, but also renewable electricity. "The remaining heat energy can be used for necessary heating and drying systems. This is environmentally friendly and conserves fossil resources," says Prof. Dr.-Ing. Heinz Peter Berg, shareholder of B+K.
The LWTP has been organized annually by the Lausitz Economic Initiative e.V. since 2011. The competition aims to improve and further expand networking between Lusatian companies, especially small and medium-sized enterprises, in Brandenburg and Saxony with universities and scientific institutions. The LWTP honors outstanding and exemplary projects that promote research and development, innovations, technological expertise, knowledge and practice transfer in the mutual transfer between companies in Lusatia and universities.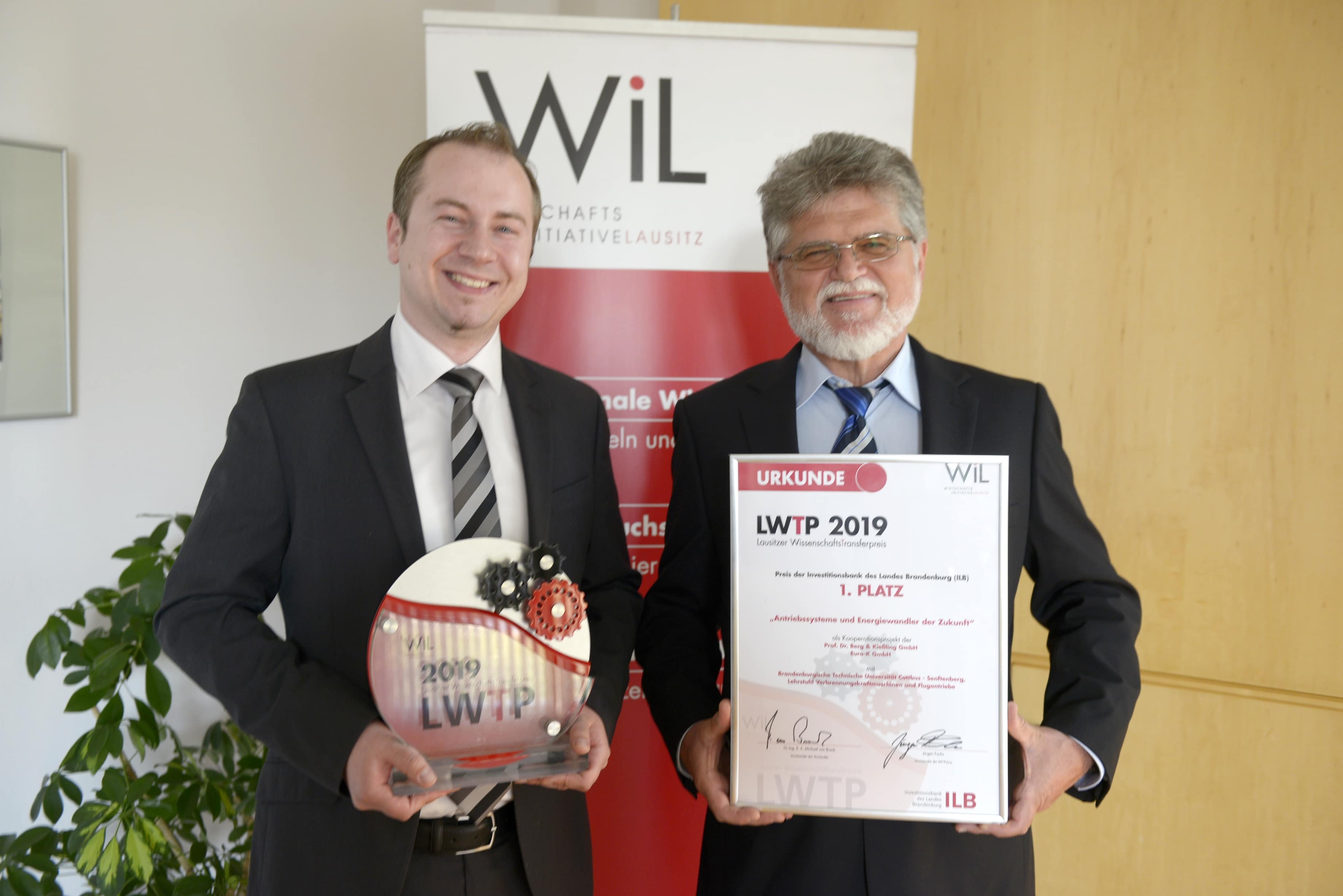 The prize was donated by the Investitionsbank des Landes Brandenburg (ILB). We thank you very much for the award!